Wednesday, May 29, 2013 at 7:30 PM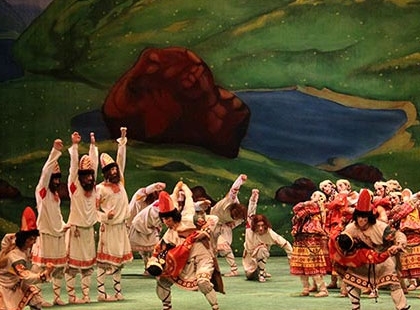 Part of the Virgina Arts Festival, Richmond Ballet will be performing The Rite Of Spring at Chrysler Hall this May, along with the Virginia Symphony Orchestra conducted by JoAnn Falletta.
The Rite is a ballet and orchestral work by the Russian composer Igor Stravinsky (1913) and is widely regarded as one of the most important musical works of the 20th Century.
It was considered to be quite avant-garde at the time but grew in popularity over the decades and is now frequently performed at concert halls around the world.
The Stravinsky/George Balanchine work Duo Concertante opens the evening.
This ballet contains mature subject matter and is therefore not recommended for young audiences.