The Single Ladies Tour: R. Kelly
Sunday, December 09, 2012 at 8:00 PM

R. Kelly performs live at Chrysler Hall this December.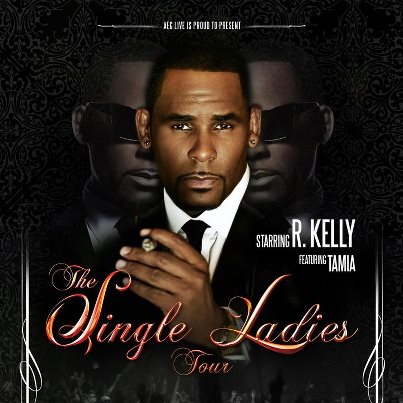 Legendary R&B star R. Kelly performs at Chrysler Hall in his 2012 tour "The Single Ladies Tour", featuring Tamia. One of the best selling music acts in the US, R. Kelly has sold 38.5 million albums, and is the most successful R&B artist of the last 25 years as named by Billboard.
He won 3 Grammy Awards in 1998 for "I Believe I Can Fly", Best Male R&B Vocal Performance, Best R&B Song and Best Song Written for a Motion Picture, Television or Other Visual Media.
With both commercial and critical success spanning nearly two decades, R. Kelly has a massive fanbase and his tours always sell out quickly.